Cisco Jabber allows you to do voice calls, video calls, voice messaging, screen sharing, and collaborate with coworkers. With Jabber you can manage your contacts, check voicemail, view meetings, and more.
Jabber can be installed on any workstation, laptop, or mobile device. Click here to learn how to get started.
Once installed, log into Jabber using your Owens universal username and password.
Jabber Hub Window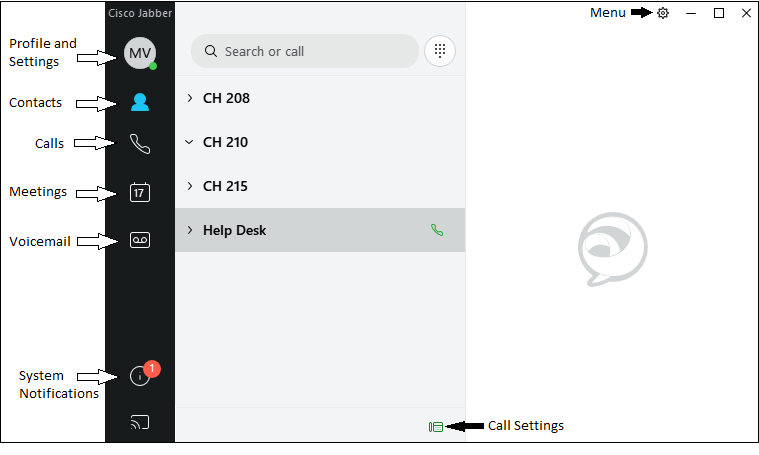 Profile and Settings: You can change your status, view your profile, and manage the settings.
Contacts: Go here to manage your contacts.
Calls: View your outgoing, incoming, and missed calls.
Meetings: View any meetings you have scheduled. This is integrated with your Owens Outlook Calendar.
Voicemail: Go here to manage your voicemail messages.
System Notifications: View any system notifications here. The icon disappears when there are no notifications to view.
Call Settings: Go here to manage your phone call settings.
Menu: Go here to add contacts, create groups, change settings, and sign out.
Keywords: phone